If you chose Registered Mail or EMS as carrier, you may get tracking number and you can track on-line.

We will inform you tracking number, when you choose EMS or Registereed mail through email.
But on-line tracking is not possible if you choose Standard Mail which doesn't have tracking number originally.

You can track here
http://www.track-trace.com

But tracking is possible about 1~2 days later (during weekend - Monday )
Because we need time to deliver item to post office and for them to process.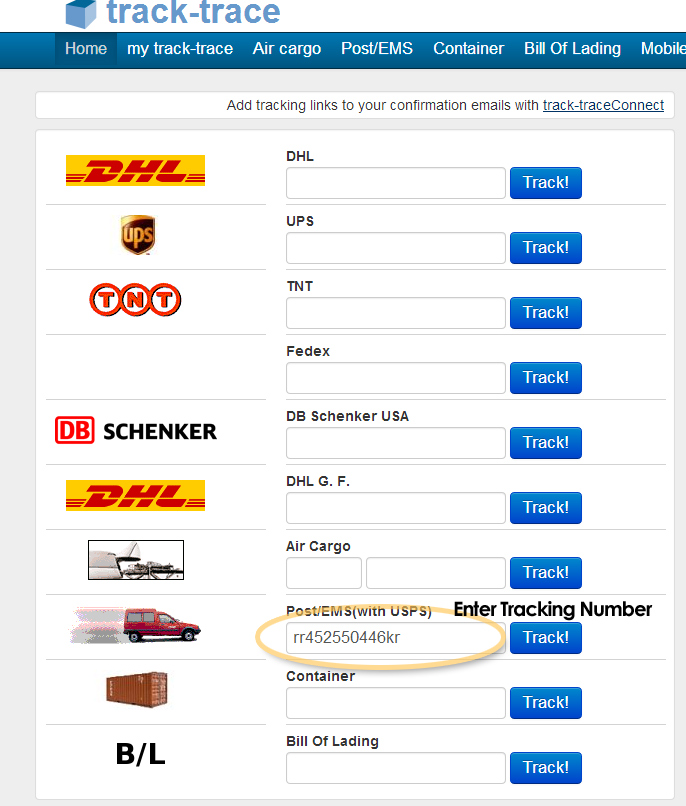 This is Post/EMS type. Please enter tracking number.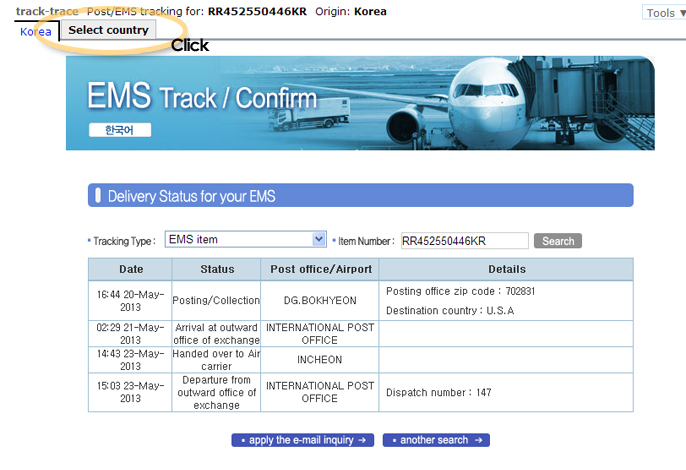 You can track in Korea Side now.

You can find more tracking information your side after items arrive in your local post office.
the page in SELECT Tab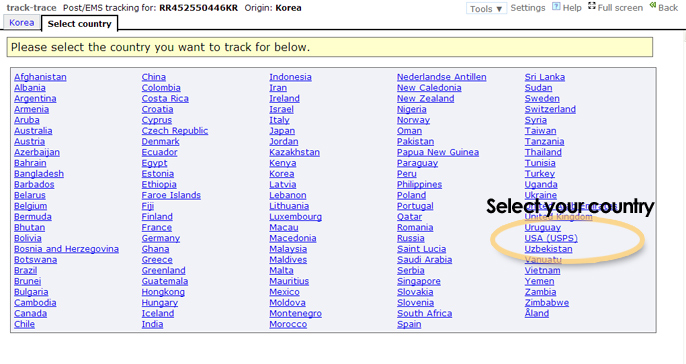 Please try to track in your side by selecting your country at the top of
But please notice, you can track in your side after items go through in your country's airport - customs office and finally in your local post office.

Some items may be delayed if held by customs for additional inspection.
Once an item clears customs, it is handed over to Local Post for delivery.
Please try to track again later from your side by selecting country.